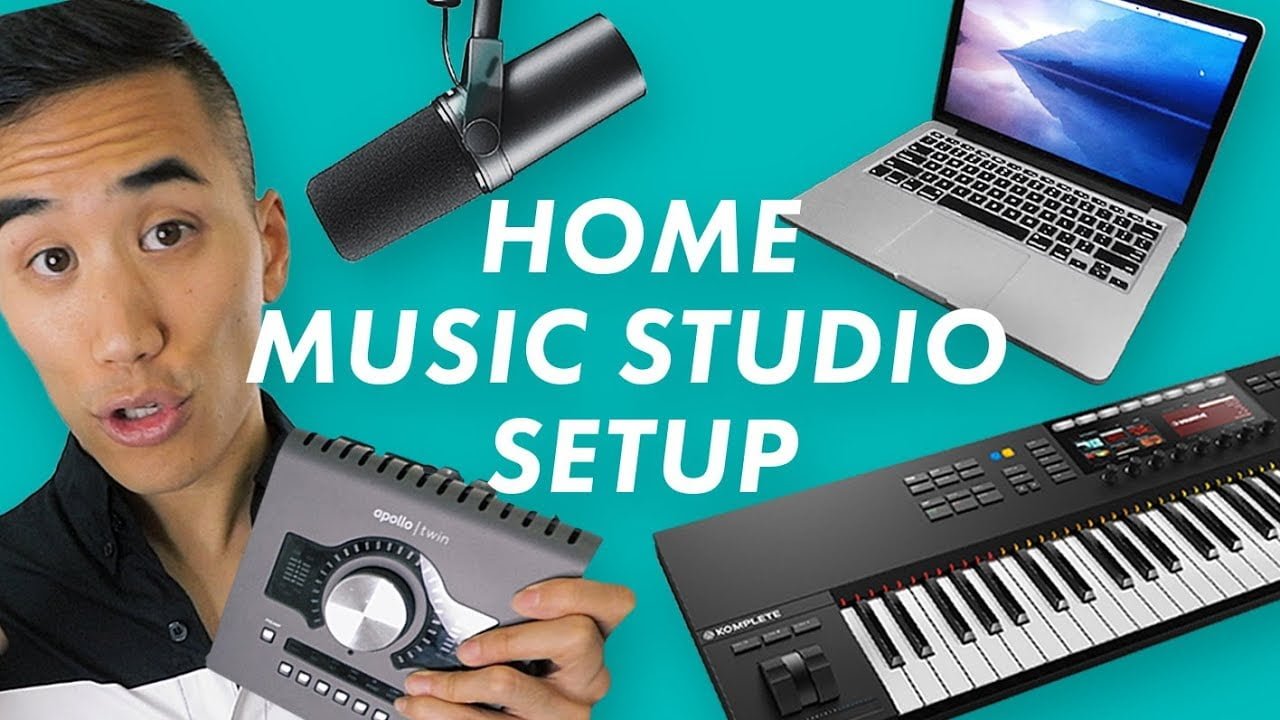 What music gear do you actually need?
Read Time:
3 Minute, 41 Second
Find all the gear links below!
Subscribe → http://bit.ly/subAndrewHuang
Learn more about production & music theory with this playlist! http://bit.ly/AHMusicandProduction
★ FOLLOW ME HERE ★
Instagram http://instagram.com/andrewismusic
Twitter http://twitter.com/andrewhuang
Facebook http://facebook.com/andrewismusic
★ LISTEN TO MY MUSIC ★
Spotify http://spoti.fi/2pF0qRB
iTunes http://apple.co/2psaUmL
Google Play http://bit.ly/2qlhAjy
Bandcamp http://bit.ly/2oRWCby
Music at the end of the video is from my album FX:
Spotify https://open.spotify.com/album/31l594a3AN4jN3UhyW7NMW?si=uyvWXd_PTsqx3bEcLAmEUg
Bandcamp https://andrewhuang.bandcamp.com/album/fx
Apple https://itunes.apple.com/album/fx/1369512438
Amazon https://www.amazon.com/FX-Andrew-Huang/dp/B07BYDKND6/ref=sr_1_42?s=dmusic&ie=UTF8&qid=1523210699&sr=1-42&keywords=Andrew+Huang&refinements=p_n_feature_browse-bin%3A625150011
Google https://play.google.com/store/music/album/Andrew_Huang_FX?id=B2ac47vcqivwd5eucnxcqzwgwpm&hl=en
★ GEAR LINKS ★
The DAW I use:
Ableton Live 10 https://reverb.grsm.io/ableton-live-10-suite
DAWs that are free and/or functional without payment:
LMMS https://lmms.io/
Ardour https://ardour.org/
GarageBand https://www.apple.com/ca/mac/garageband/
Reaper https://www.reaper.fm/download.php
MuLab https://www.mutools.com/mulab-downloads.html
Audio interfaces that I can recommend:
Universal Audio Apollo Twin https://reverb.grsm.io/apollo-twin-mkii
Universal Audio Apollo Arrow https://amzn.to/2MB8Ghu
Focusrite Scarlett 18i8 https://amzn.to/2MVhRsq
Focusrite Scarlett 2i2 https://amzn.to/2PMxwZz
Focusrite Scarlett Solo https://amzn.to/2LA1oFp
PreSonus Studio 26 https://amzn.to/2PGaTpT
Solid multi-purpose microphones I've used:
Shure SM7B https://reverb.grsm.io/shure-sm7b
Audio Technica AT4040 https://amzn.to/2ok3dNw
Audio Technica AT2020 https://amzn.to/2wpB37o
Rode NT1 https://amzn.to/2PIeWC9
Mic accessories:
Rode PSA1 Boom Arm https://amzn.to/2LCUoaG
Pop filter https://amzn.to/2Nsnyei
Headphones I currently use:
Plain, solid https://amzn.to/2sFmAmJ
Rose gold, hype https://amzn.to/2JmTmDK
Fancy, noise-cancelling https://amzn.to/2xQCwrl
My monitors:
Tannoy 802 https://reverb.grsm.io/tannoy-802
Decent monitors for starting out (good enough for Skrillex):
KRK Rokit 5 https://amzn.to/2wxqS0w
MIDI controllers I use:
Ableton Push 2 https://reverb.grsm.io/push-2
Native Instruments Komplete Kontrol S61 https://bit.ly/2MH4xbN
Best affordable MIDI controllers:
Komplete Kontrol A-Series: https://shareasale.com/r.cfm?b=1239793&u=1854313&m=77930&urllink=&afftrack=
Akai MPK Mini https://amzn.to/2wwHOnM
Korg nanoKEY Studio https://amzn.to/2MB8Q8A
Nektar Impact LX25+ https://amzn.to/2BXUIkY
Novation Launchkey 25 https://amzn.to/2LBURdv
Akai LPK 25 https://amzn.to/2PfHGku
Arturia MiniLab https://amzn.to/2ME8XAk
Room treatment:
Alphacorner Foam Bass Trap https://acousticalsolutions.com/product/alphacorner-foam-bass-trap/
Producer's Choice Sound Absorption Blankets https://www.vocalboothtogo.com/product-category/acoustic-sound-blankets-sound-absorption-panels-producers-choice/
Sonex Pyramid Acoustic Foam: https://acousticalsolutions.com/product/sonex-pyramid-acoustic-foam/
★ SPECIAL THANKS TO ALL MY TOP PATRONS ★
Davie Willimoto
Mike Simpson
Speah_Alkae
Patricio Gaudelli
Silas Reaper
carmymarm
Rene Seckler
Samuel Costa
Nick Simmons
Peter Vermeychuk
Ryan Mitchell
Will Goldsmith
Yamen Mouhanna
Jacob Maywood
Fred von Graf
Simon Tobias
Kaitlin Sebbage
Conor Reynolds
Joel Holm
Bailey Reed
Nicholas Taylor
Sam Barratt
Hoppenheimer
Connor Somerholter
Shannon manning
Greg Kamer
Kynarro Aetone
Spencer Berndt
Philip Ohlin
Angel Mesta
Roman Dutchak
Helton Paz
nyllablesoiseless
Silver Iron
Yahali Gottlieb
ADdam lolz
Jamaal Curtis
anamuko
Edmon Cruz
Paul
herrnn radidgumpu
Leon Schutte
TobiCaboose
Ian Kim
florencia la rica
James Paul Walker
Pijus Pijus
Nick Johnson
Ethan Lim
Benjamin San Souci
Marc Froehling
Kristopher Charles
Maximus Olenik
AJ Berg
DVPBear
Tim Koulaev
Julian Lyn
Damon Oliveira
Karol Hojka
Ben Adshead
Felix
Timothy McLane
Alexander Heale
queenofrainbow
Rhys Huntley
Jack Morris
Luke McDonald
Tobias Gurdan
—
If you're new here, my name is Andrew Huang and I'm a musician who works with many genres and many instruments – and I've also made music with many things that aren't instruments like balloons, pants, water, and dentist equipment. For more info visit my website: http://andrewhuang.com
You can also stream and download my 40+ albums and EPs at http://andrewhuang.bandcamp.com or check out my other videos at http://youtube.com/andrewhuang
Thanks for watching today and a big hug to you if you share this video with someone!
—
What music gear do you need?

Andrew Huang
https://www.youtube.com/andrewhuang