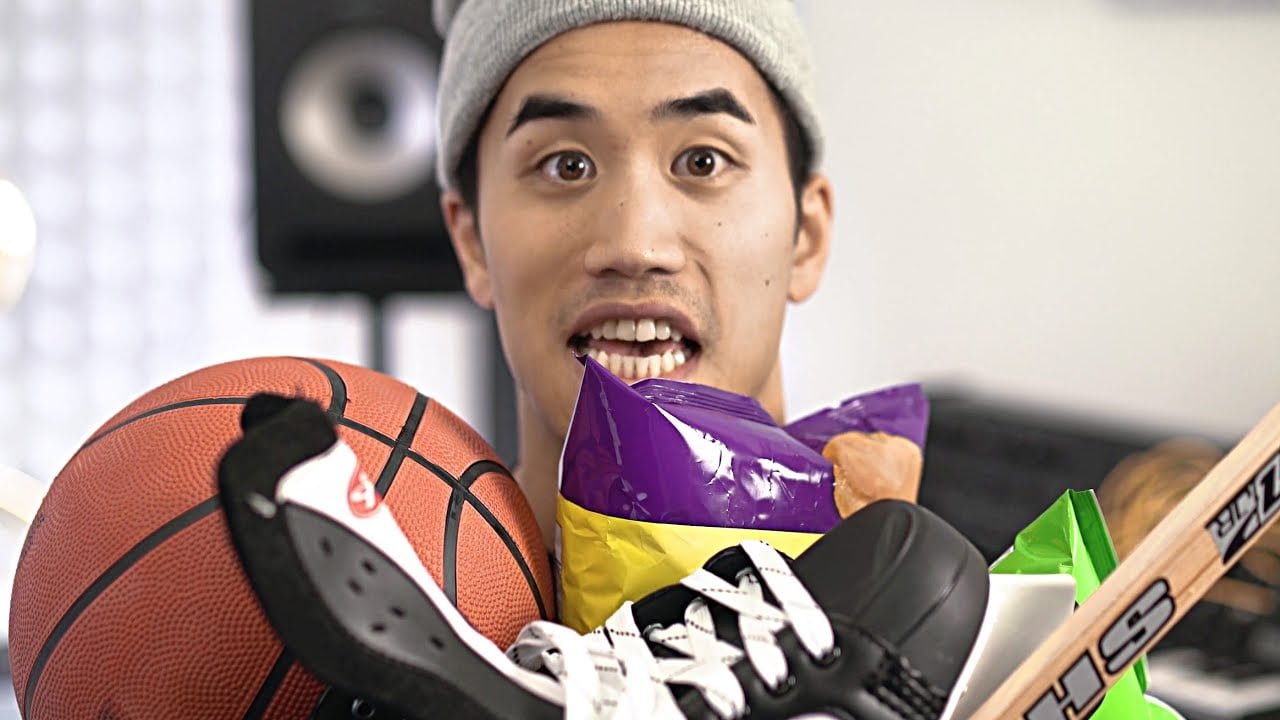 A song made from WEIRD CANADIAN THINGS! | Andrew Huang
Read Time:
1 Minute, 54 Second
Get the free sample pack here: http://andrewhuang.com/store/
Thanks to RBC for sponsoring this video! http://www.rbc.com/make150count/ #make150Count
Subscribe for constant music weirdness → http://bit.ly/subscribetoandrewhuang
Support me on Patreon: http://patreon.com/andrewhuang
★ WATCH MORE ★
Finishing 5 tracks in a day! https://www.youtube.com/watch?v=7TsF4Q-RPro&index=1&list=PLW9UYOmoXTQlQDFBZWeRBEa23W0IJfWgk
★ FOLLOW ME HERE ★
Instagram http://instagram.com/andrewismusic
Twitter http://twitter.com/andrewhuang
Facebook http://facebook.com/andrewismusic
Tumblr http://andrewismusic.tumblr.com
SoundCloud http://soundcloud.com/andrewismusic
Snapchat @andrewhuaaaaang
★ LISTEN TO MY MUSIC ★
Spotify http://spoti.fi/2pF0qRB
iTunes http://apple.co/2psaUmL
Google Play http://bit.ly/2qlhAjy
Bandcamp http://bit.ly/2oRWCby
★ Y'ALL ALWAYS ASK ABOUT GEAR ★
Studio camera: http://amzn.to/1RJk8n9
Out and about camera: http://amzn.to/2ayp5iI
Audio recorder: http://amzn.to/1qzoG3B
Keyboard: http://amzn.to/1JNLaGU
Music software: http://amzn.to/1PN6a32
★ SPECIAL THANKS TO ALL MY TOP PATRONS ★
Salvaaaaaa
Melissa Folzenlogen
Victor Kashintsev
Andrew Moses
Brandon
Sebastian Hanley
Max
Georgs Feders
Third Elijah Lopez Campos
john jr
aesthetic andrew
Third Elijah Campos
Zack Seiler
Rene Seckler
Samuel Costa
Nick Simmons
Yoav Landau
Peter Vermeychuk
Ryan Mitchell
Skeletenouttaten
Akira sky
Pyeatt Hitchcock
Desmond Byron
Anoof Ibrahim
Alec Finney
Jordan Nguyen
Marc Froehling
Gulls
Kynarro Aetone
Leon Schutte
Maximus Olenik
AJ Berg
DVPBear
Aithne Callahan
Keshav Krishnan
Tim Koulaev
Julian Lyn
Damon Oliveira
Benjamin San Souci
Karol Hojka
Jay Logan
Ben Adshead
Felix
TobiCaboose
Linya
Timothy McLane
Alexander Heale
Simone Andersen Svensson
queenofrainbow
Rhys Huntley
Jack Morris
Hamish Garner
Tobias Gurdan
╰☆╮
If you're new here, my name is Andrew Huang and I'm a musician who works with many genres and many instruments – and I've also made music with many things that aren't instruments like balloons, pants, water, and dentist equipment. For more info visit my website: http://andrewhuang.com
You can also stream and download my 40+ albums and EPs at http://andrewhuang.bandcamp.com or check out my other videos at http://youtube.com/andrewhuang
Thanks for watching today and a big hug to you if you share this video with someone!
—
Business inquiries: http://andrewhuang.com/media/
A song made from WEIRD CANADIAN THINGS! | Andrew Huang

Andrew Huang
https://www.youtube.com/andrewhuang