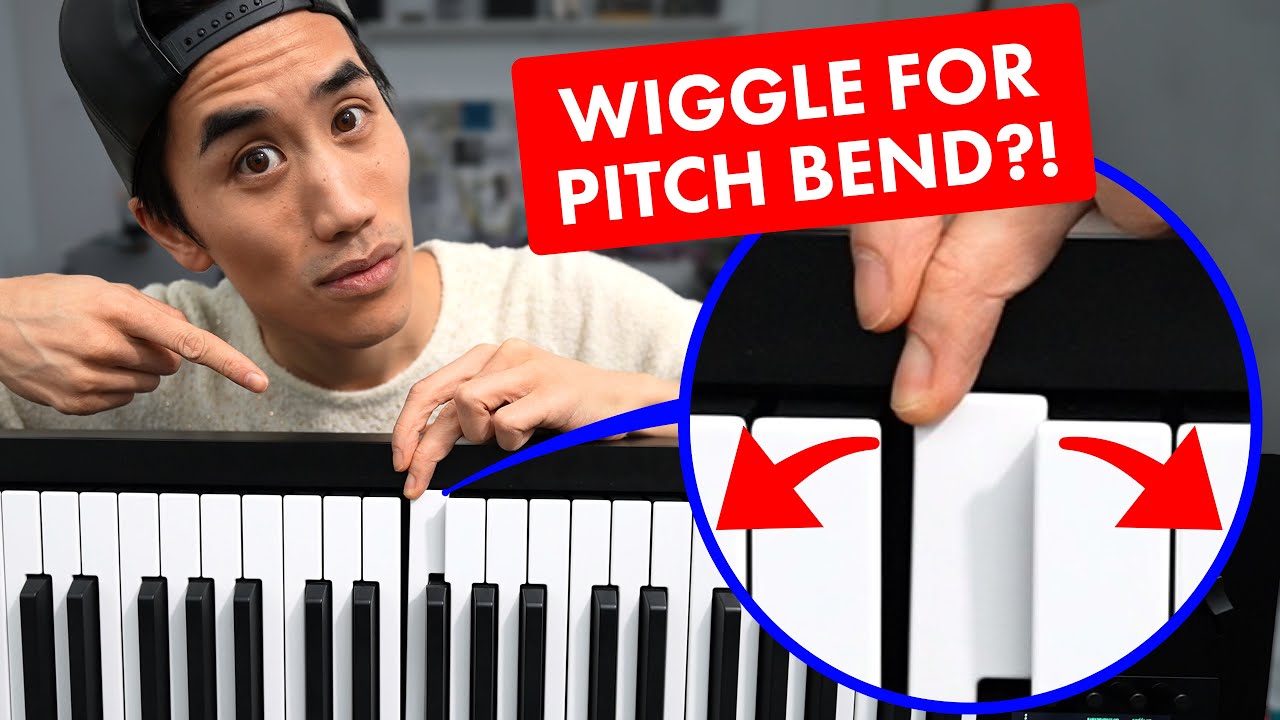 We now have the feature we've all dreamed of… (Expressive E Osmose)
Read Time:
3 Minute, 6 Second
New single "Cloud Collapse" out everywhere: https://fanlink.to/andrewhuang-cloudcollapse
I've been interested in Osmose since Expressive E first announced it a few years ago, and have followed its development closely. For me, it lives up to the hype. Disclosure: Expressive E sent me this unit but didn't pay me, didn't tell me anything I should or shouldn't say, and didn't see any part of this video before I published it. I put a lot into this video because I'm excited to explore and share about Osmose; I think it's a huge step for keyboard instruments which we haven't seen in a long time. More info about Osmose here: https://www.expressivee.com/2-osmose
Subscribe → http://bit.ly/subAndrewHuang
Learn music production with my online class: http://studio.com/andrew
Merch!
https://teespring.com/stores/andrewismusic
Support my work on Patreon and be the first to get all my new music: http://patreon.com/andrewhuang
Chapters
0:00 Intro & disclosure
0:59 First jam
1:51 3 months later
3:03 Gestures
3:15 Bend gesture
3:42 Tap gesture
4:01 Pressure gesture
4:19 Pressure vs aftertouch
4:48 Note off gesture
5:11 Pressure glide
6:34 Rock context ("Cloud Collapse" out now!)
8:09 But synth baroque?
8:39 Or funky church
9:20 Full song linked in description 🙂
9:52 Solo!
11:12 Interface and presets
13:27 Beat break!
13:52 Effects
14:24 Pitch and modulation slider
15:08 Next level arpeggiator
18:03 Pros and cons
19:15 Final thoughts
★ FOLLOW ME HERE ★
Instagram http://instagram.com/andrewismusic
TikTok https://vm.tiktok.com/weEbNK/
Facebook http://facebook.com/andrewismusic
Twitter http://twitter.com/andrewhuang
★ LISTEN TO MY MUSIC ★
Spotify http://spoti.fi/2pF0qRB
Apple https://music.apple.com/us/artist/andrew-huang/130057628
Bandcamp http://bit.ly/2oRWCby
Tidal https://tidal.com/browse/artist/4956795
★ GEAR ★
Disclosure: Most of these are affiliate links – if you buy anything through them (even if it's not the linked item) I'll receive a small percentage, which helps support my channel.
My most used plugins https://www.pluginboutique.com/articles/1780?a_aid=51e478dc
Ableton https://www.ableton.com/shop/live/?affiliate=TlTs9eL4
Keyboard https://bit.ly/2MH4xbN
Headphones – lots of hype https://amzn.to/2JmTmDK
Headphones – low latency wireless https://amzn.to/3Ap5Qnx
Headphones – super pro omg https://amzn.to/2VOcmjz
Modular (North America) https://www.pntrac.com/t/TUJGR0tHS0JHSUZFSE1CR0hMRUZL
Modular (Europe) https://tidd.ly/3bNzKb9
Small audio interface https://amzn.to/2H7x4mx
Big audio interface https://bit.ly/33r0SER
Analog preamp/comp https://bit.ly/2RvrYIe
Ableton Push https://www.ableton.com/shop/push/?affiliate=TlTs9eL44
How I learned synthesis https://bit.ly/2PROCoT
Lav mic https://amzn.to/3ssEZ66
Main camera https://amzn.to/3FngomP
2nd camera http://amzn.to/2aHkv35
I use Distrokid to get my music on streaming platforms – get 7% off your first year here: http://distrokid.com/vip/huang
★ SPECIAL THANKS TO ALL MY TOP PATRONS ★
Oriol Ribera
JAMIyin Y
DaS!lent1
Deaq
Jeff Hoffman
James Dai
Russ Creech
Patrice Breton
Gnare
Sean Corbett
Luke Gilliam
Kaitlin Sebbage
Silas Reaper
Kristopher Charles
Daniel Coleman
Tobias Gurdan
—
If you're new here, my name is Andrew Huang and I'm a musician who works with many genres and many instruments – and I've also made music with many things that aren't instruments like balloons, pants, water, and dentist equipment. For more info visit my website: http://andrewhuang.com
You can also stream and download my 40+ albums and EPs at http://andrewhuang.bandcamp.com or check out my other videos at http://youtube.com/andrewhuang
Thanks for watching today and a big hug to you if you share this video with someone!