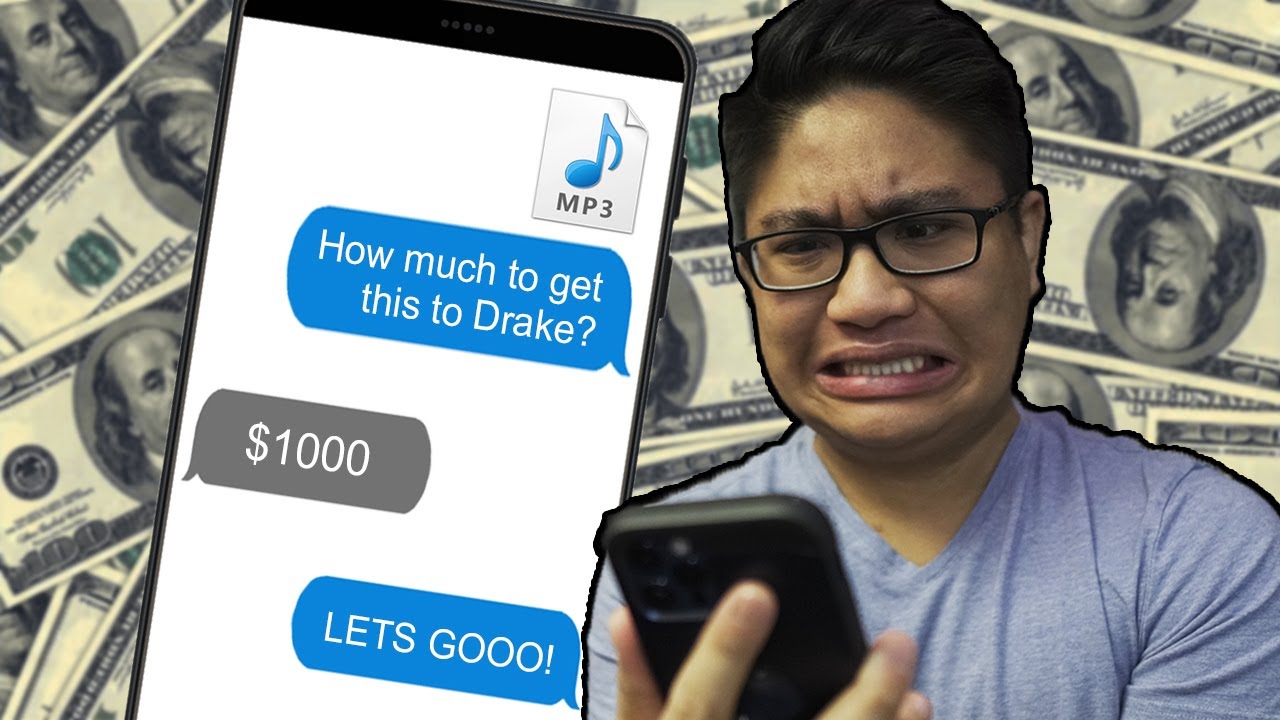 I SPENT $1275 ON PAID COLLABS FOR PLACEMENTS!
Read Time:
2 Minute, 3 Second
Alright, in this video we switch up it a little. I noticed that I focus waaay too much on music and not enough time on networking. So I decided to take a little shortcut and try out paid collabs for placements. Essentially what happens is I pay them money to collab with me then they would pitch the beats to big artists. I hit up 11 artists and spent $1275 in total. Its gonna take a little bit for all the collabs to finish up so I'm gonna wait a month or two and make an update video. Comment below which melody was your favorite!
GET MY BEAT MAKING COURSE: https://www.prolevelbeats.com/special-offer/
Samples and kits for purchase here: https://www.simonservida.com
Use this code to sign up to Distrokid with 7% OFF!
http://distrokid.com/vip/servida
Use code "SERVIDA" to get 10% off DRIP!
https://dripplugin.com/
USE CODE "servida" to get 10% off a shortcut mousepad!
https://www.insideaudio.net/en/webshop/servida
Disclosure: There are some affiliate links above and I may receive commissions for purchases made through links in this post, but these are all products I highly recommend. I won't put anything on this page that I haven't verified and/or personally used.
FOLLOW ME ON SPOTIFY!!

FOR COLLABORATIONS AND CONSULTATIONS EMAIL ME AT
servidamusic@gmail.com
Follow Me On:
Instagram: @simonservidaMusic
Twitter: @ServidaMusic
Twitch: www.twitch.tv/servidamusic
Soundcloud: https://soundcloud.com/simonservida
www.simonservida.com
Go follow my editors @seen.png @mdosik
🔴USAGE🔴
Absolutely ANY USE of my beats (Including leased beats) REQUIRE CREDIT IN THE TITLE (Prod. by Simon Servida). There are NO exceptions. Any social media use of my beats require credit to me IN THE CAPTION @servidamusic
The free version of this beat is available for non-profit, evaluation purposes only. This means YouTube or Soundcloud use with NO monetization. The free version of this beat is NOT available for streaming services such as Spotify or Apple Music.
Subscribe if you want to see more!
COMMENT WHAT VIDEO I SHOULD MAKE NEXT ⬇
– – – – – – – – – – – – –
More videos you might like!
#FLStudio #Beatmaking
Tags (Ignore):
Servida Music,Simon Servida,Making beat in Fl studio,making a beat,fl studio,how to make melodies,how to make melodies in fl studio 20,fl studio tutorial,fl studio 20 beginner tutorial,how to make melodies fl studio,fl studio mobile,making a beat from scratch