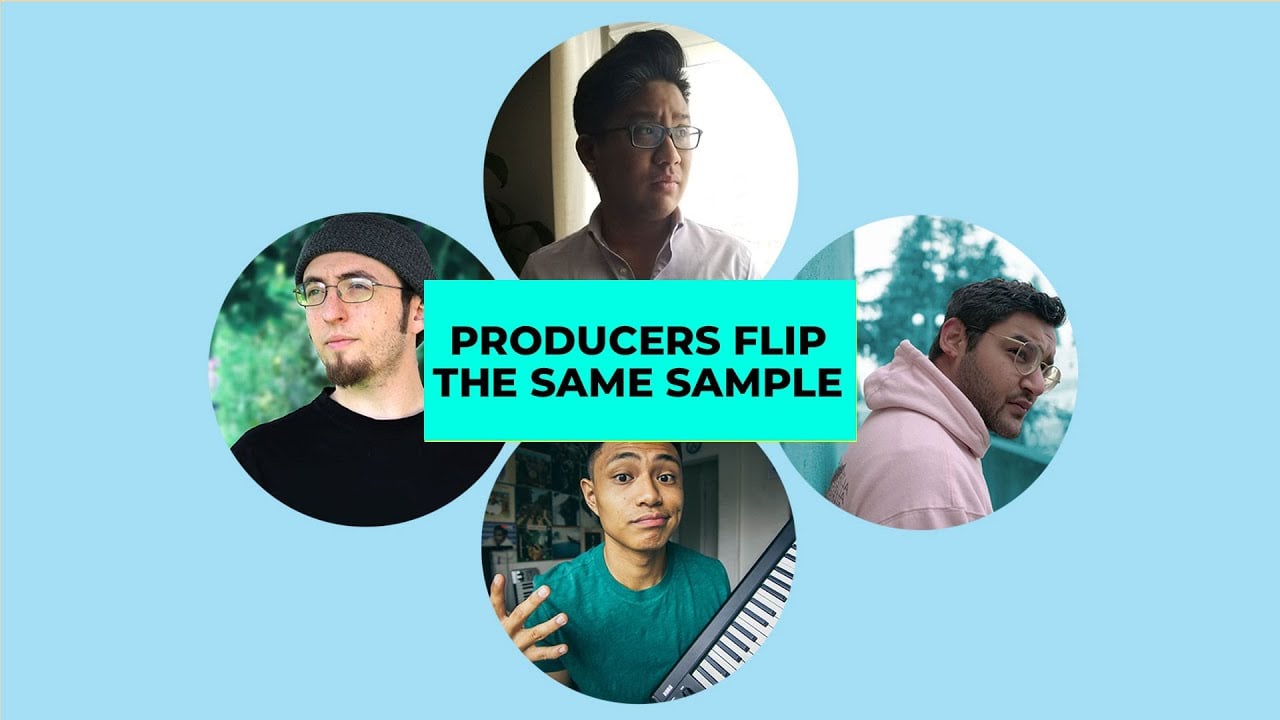 HIP-HOP PRODUCERS FLIP THE SAME SAMPLE!
Read Time:
2 Minute, 3 Second
In this video, me, Chris Punsalan, EdTalenti, and Sikkybeats flip the same sample (shoutout to Andrew Huang for the idea :D). Beforehand, we all pick the exact same sample then go off on our own and make a beat. I show you guys how I made my beat then we are react to each other's beats. Super cool to see how everyone flipped the sample, we all ended up something completely different from each other! Let me know if you want to see this again!
GO WATCH THE OTHER BEAT BREAKDOWNS!!
Chris Punsalan: https://youtu.be/N1qTkNX_q_M
EdTalenti: https://youtu.be/3qPYG1QWqAk
Sikky Beats: https://www.youtube.com/watch?v=P9YsNRGnLzo&t=
Listen to all our beats here:

Once again big thank you to Andrew Huang for the idea, if you haven't seen his original series make sure you check it out!

Beats for purchase here: https://www.simonservida.com
Use this code to sign up to Distrokid with 7% OFF!
http://distrokid.com/vip/servida
USE CODE "servida" to get 10% off a shortcut mousepad!
https://www.insideaudio.net/en/webshop/servida
FOLLOW ME ON SPOTIFY!!

FOR COLLABORATIONS AND CONSULTATIONS EMAIL ME AT
servidamusic@gmail.com
Follow Me On:
Instagram: @simonservidaMusic
Twitter: @ServidaMusic
Soundcloud: https://soundcloud.com/simonservida
Join my Discord: https://discord.gg/5QyECz
www.simonservida.com
🔴USAGE🔴
Absolutely ANY USE of my beats (Including leased beats) REQUIRE CREDIT IN THE TITLE (Prod. by Simon Servida). There are NO exceptions. Any social media use of my beats require credit to me IN THE CAPTION @servidamusic
The free version of this beat is available for non-profit, evaluation purposes only. This means YouTube or Soundcloud use with NO monetization. The free version of this beat is NOT available for streaming services such as Spotify or Apple Music.
Subscribe if you want to see more!
COMMENT WHAT VIDEO I SHOULD MAKE NEXT ⬇
– – – – – – – – – – – – –
More videos you might like!
#FLStudio #Beatmaking
Tags (Ignore):
Servida Music,Simon Servida,Making beat in Fl studio,making a beat,4 Producers one sample,one sample 4 producers,1 sample 4 producers,4 producers 1 sample,4 producers flip 1 sample,4 producers flip the same sample,Flipping a sample,how to sample fl studio,Fl Studio sample,Fl Studio sampling tutorial,Ableton sampling tutorial,Sampling tutorial Fl Studio,Sampling tutorial ableton,How to flip a sample