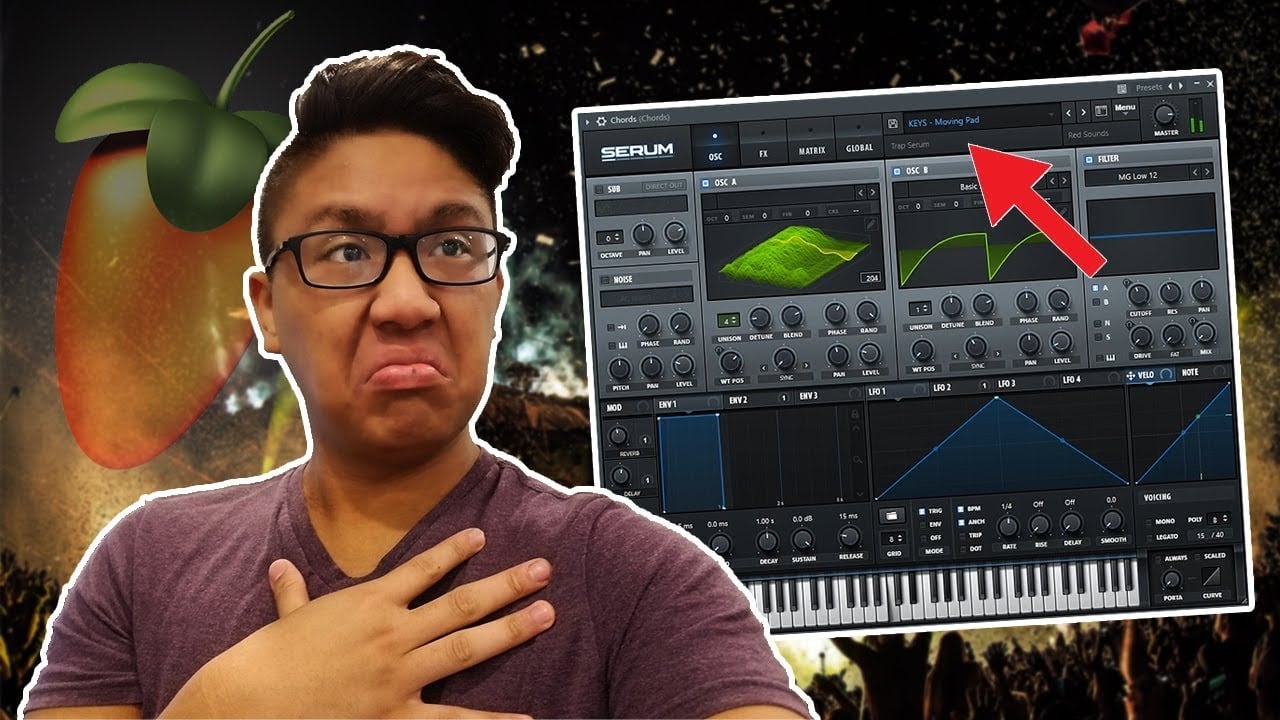 THAT SOUNDS FILTHY! MAKING AN EDM TRAP BEAT IN FL STUDIO!
Read Time:
1 Minute, 12 Second
In this video, Red Sounds hooks me up with some crazy Serum presets so I make a EDM Trap beat. Let me know what you think!
Listen to the full beat here:

Check out Red Sounds here:

This is the sound bank I used:
Beats for purchase here: https://www.simonservida.com
BUY 1 GET 3 FREE!!
FOR COLLABORATIONS AND CONSULTATIONS EMAIL ME AT
servidamusic@gmail.com
Follow Me On:
Instagram: ServidaMusic
Twitter: @ServidaMusic
Soundcloud: https://soundcloud.com/simonservida
Spotify: https://open.spotify.com/artist/49K0CwVqdBKXvgalZOPrHO
Twitch: https://www.twitch.tv/servidamusic
Join my Discord: https://discord.gg/8eqAVYW
www.simonservida.com
Subscribe if you want to see more!
COMMENT WHAT VIDEO I SHOULD MAKE NEXT ⬇
– – – – – – – – – – – – –
More videos you might like!
Astroworld Beat

Pop Song

Pluto Sample Pack

Tags (Ignore):
Servida Music,Simon Servida,Making beat in Fl studio,making a beat,EDM Trap,EDM Trap Beat,FL Studio Trap,Fl Studio EDM,EDM Trap Tutorial,edm trap tutorial fl studio,FL Studio EDM Trap,Fl Studio EDM Trap Tutorial,Festival Trap,Festival Trap Mix,FL Studio Festival Trap,How to make EDM,How to make trap,how to make edm trap,How to make EDM Fl Studio,Serum,Serum Soundbanks,Serum Soundbanks free,Serum Presets,How to make a beat
#FLStudio #Beatmaking