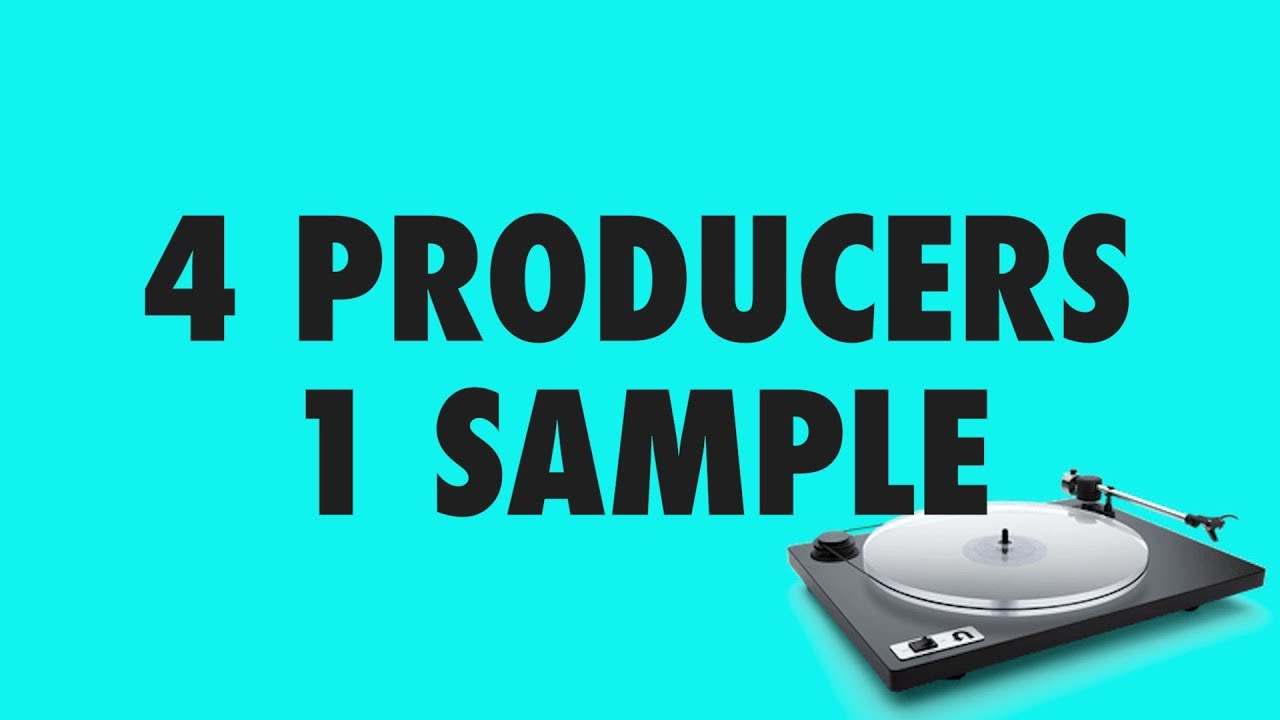 4 PRODUCERS FLIP THE SAME SAMPLE feat. Red Means Recording, Cuckoo, Rachel K Collier
Read Time:
2 Minute, 31 Second
Some folks requested a more thorough breakdown of my track: https://youtu.be/lUYrNpl7F_8
Subscribe for constant music weirdness → http://bit.ly/subscribetoandrewhuang
Go follow my awesome friends:
Rachel https://youtu.be/Og8undWIePI
Cuckoo https://youtu.be/Xm5gBA9utaw
Jeremy https://youtu.be/4BLzNbqbgrc
Props to Jessica for the inspiration:
https://www.youtube.com/user/jessicakphoto/
★ GET THE MUSIC ★
Original song: "Foreign Bodies" by Lucy Swann
Spotify https://open.spotify.com/track/3mv7kNbQ3u4oRZyu05SBjZ?si=Etd2fTIOT-iouzfwTomPgg
YouTube https://www.youtube.com/watch?v=Q6kKLraz_pE
Our remakes:
https://andrewhuang.bandcamp.com/album/foreign-bodies-redux
★ FOLLOW ME HERE ★
Instagram http://instagram.com/andrewismusic
Twitter http://twitter.com/andrewhuang
Facebook http://facebook.com/andrewismusic
★ LISTEN TO MY MUSIC ★
Spotify http://spoti.fi/2pF0qRB
iTunes http://apple.co/2psaUmL
Google Play http://bit.ly/2qlhAjy
Bandcamp http://bit.ly/2oRWCby
★ Y'ALL ALWAYS ASK ABOUT GEAR ★
Workhorse camera http://amzn.to/2aHkv35
Cinematic camera http://amzn.to/1RJk8n9
Travel camera http://amzn.to/2ayp5iI
Camera stabilizer http://amzn.to/1Xe0Vfx
My drone http://amzn.to/2pet6NX
Mic for all my vocals http://amzn.to/1OlKXJZ
Mic for all my vlogging http://amzn.to/2lpjHEq
Speakers in my studio http://amzn.to/2dhQRjV
Most amazing audio interface http://amzn.to/1RJk0nE
Ableton Push 2 http://amzn.to/2iWTY5v
Zoom H6 audio recorder http://amzn.to/1qzoG3B
OP-1 portable synthesizer http://amzn.to/1RI75C4
Insanely affordable analog synthesizer http://amzn.to/2xvWJOT
The best music software in the world http://amzn.to/1PN6a32
That nail polish tho http://amzn.to/2xL3XxY
★ SPECIAL THANKS TO ALL MY TOP PATRONS ★
http://patreon.com/andrewhuang
Equal 7
Danne Farrell
Scooterman
carmymarm
I Ride My Bicycle
Matthew McColl
Rene Seckler
Samuel Costa
Nick Simmons
Yoav Landau
Peter Vermeychuk
Ryan Mitchell
Bllue
Zachary M Roquemore
Helton Paz
Guido 'gheedough' Gautsch
Spencer Berndt
Emilio Vasquez
nyllablesoiseless
Silver Iron
Yahali Gottlieb
ADdam lolz
Angel Mesta
aurore
Jamaal Curtis
anamuko
Edmon Cruz
Paul
herrnn radidgumpu
Leon Schutte
TobiCaboose
Ian Kim
florencia la rica
Alex Bowers
James Paul Walker
Pijus Pijus
Nick Johnson
Nicholas Taylor
Ethan Lim
Benjamin San Souci
Marc Froehling
Kristopher Charles
Kynarro Aetone
Maximus Olenik
AJ Berg
DVPBear
Keshav Krishnan
Tim Koulaev
Julian Lyn
Damon Oliveira
Karol Hojka
Jay Logan
Ben Adshead
Felix
Timothy McLane
Alexander Heale
queenofrainbow
Rhys Huntley
Jack Morris
Tobias Gurdan
╰☆╮
If you're new here, my name is Andrew Huang and I'm a musician who works with many genres and many instruments – and I've also made music with many things that aren't instruments like balloons, pants, water, and dentist equipment. For more info visit my website: http://andrewhuang.com
You can also stream and download my 40+ albums and EPs at http://andrewhuang.bandcamp.com or check out my other videos at http://youtube.com/andrewhuang
Thanks for watching today and a big hug to you if you share this video with someone!
—
Business inquiries: http://andrewhuang.com/media/
4 PRODUCERS FLIP THE SAME SAMPLE | Andrew Huang

Andrew Huang
https://www.youtube.com/andrewhuang