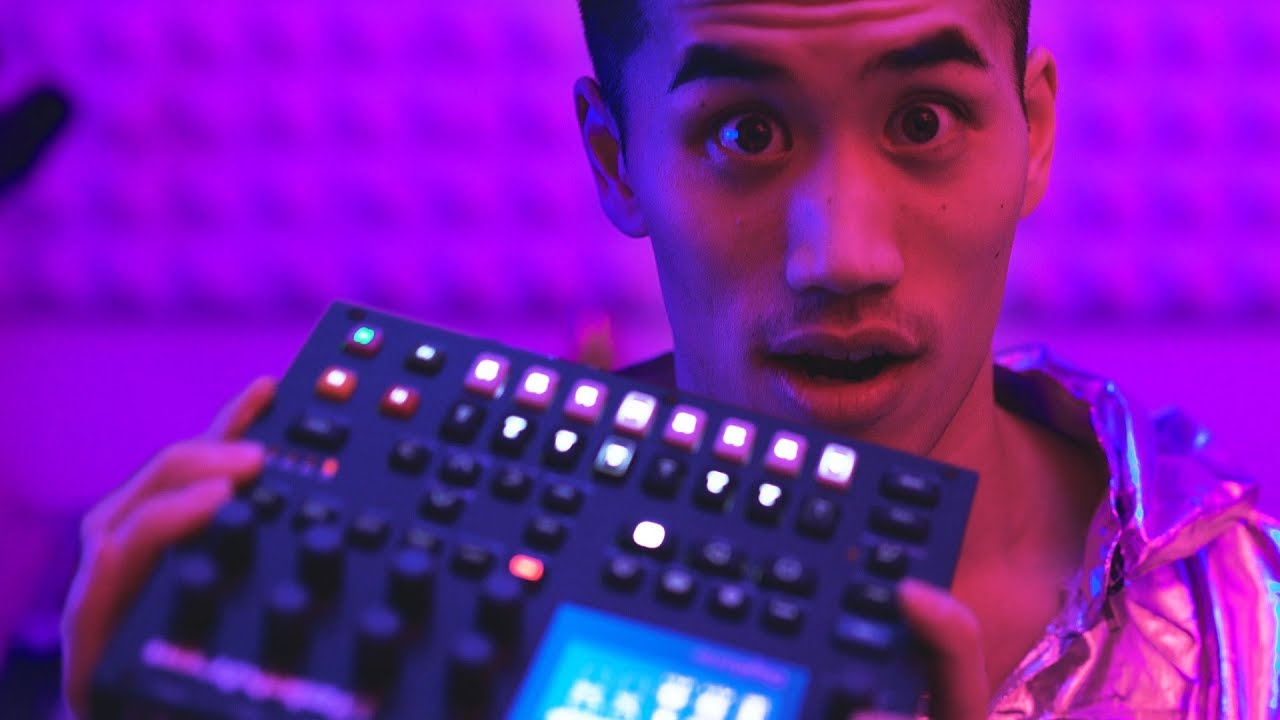 Read Time:
2 Minute, 30 Second
Had to get into the spacesuit for this one.
More about Digitone (affiliate link): https://bit.ly/3eVbYHR
Subscribe for constant music weirdness → http://bit.ly/subscribetoandrewhuang
Support my work on Patreon: http://patreon.com/andrewhuang
★ WATCH MORE ★
Making a drop with random samples you sent me on Twitter

Another synth/sequencer review! (Minibrute 2S)

★ FOLLOW ME HERE ★
Spotify https://open.spotify.com/artist/7HifubxN0gO1nHbRIqWhrY?si=LKQjtI4aQGqcig2AIN5JOA
Instagram http://instagram.com/andrewismusic
Twitter http://twitter.com/andrewhuang
Facebook http://facebook.com/andrewismusic
★ LISTEN TO MY MUSIC ★
Spotify http://spoti.fi/2pF0qRB
iTunes http://apple.co/2psaUmL
Google Play http://bit.ly/2qlhAjy
Bandcamp http://bit.ly/2oRWCby
★ GEAR ★
Disclosure: Most of these are affiliate links – if you buy anything through them (even if it's not the linked item) I'll receive a small percentage, which helps support my channel.
Keyboard https://bit.ly/2MH4xbN
Modular https://www.pntrac.com/t/TUJGR0tHS0JHSUZFSE1CR0hMRUZL
Headphones – lots of hype https://amzn.to/2JmTmDK
Headphones – super pro omg https://amzn.to/2VOcmjz
Small audio interface https://amzn.to/2H7x4mx
Big audio interface https://bit.ly/33r0SER
Analog preamp/comp https://bit.ly/2RvrYIe
OP-1 https://bit.ly/3zeypjP
How I learned synthesis https://bit.ly/2PROCoT
Mic 1 https://bit.ly/3uqMrwH
Mic 2 https://bit.ly/3eWuBv1
Vlog mic http://amzn.to/2lpjHEq
Main camera http://amzn.to/2aHkv35
I use Distrokid to get my music on streaming platforms – get 7% off your first year here: http://distrokid.com/vip/huang
★ SPECIAL THANKS TO ALL MY TOP PATRONS ★
Equal 7
Danne Farrell
Scooterman
carmymarm
I Ride My Bicycle
Stanley Powers
Rene Seckler
Samuel Costa
Nick Simmons
Yoav Landau
Peter Vermeychuk
Ryan Mitchell
Guido 'gheedough' Gautsch
Emilio Vasquez
nyllablesoiseless
Silver Iron
Yahali Gottlieb
ADdam lolz
Angel Mesta
aurore
Jamaal Curtis
anamuko
Pyeatt Hitchcock
Edmon Cruz
Paul
herrnn radidgumpu
Leon Schutte
TobiCaboose
Ian Kim
florencia la rica
Alex Bowers
James Paul Walker
Yamen Mouhanna
Pijus Pijus
Nick Johnson
Nicholas Taylor
Ethan Lim
Benjamin San Souci
Marc Froehling
Kristopher Charles
Kynarro Aetone
Maximus Olenik
AJ Berg
DVPBear
Aithne Callahan
Keshav Krishnan
Tim Koulaev
Julian Lyn
Damon Oliveira
Karol Hojka
Jay Logan
Ben Adshead
Felix
Timothy McLane
Alexander Heale
queenofrainbow
Rhys Huntley
Jack Morris
Hamish Garner
Tobias Gurdan
╰☆╮
If you're new here, my name is Andrew Huang and I'm a musician who works with many genres and many instruments – and I've also made music with many things that aren't instruments like balloons, pants, water, and dentist equipment. For more info visit my website: http://andrewhuang.com
You can also stream and download my 40+ albums and EPs at http://andrewhuang.bandcamp.com or check out my other videos at http://youtube.com/andrewhuang
Thanks for watching today and a big hug to you if you share this video with someone!
—
Business inquiries: http://andrewhuang.com/media/
DIGITONE IS SO INTENSE | Andrew Huang

Andrew Huang
https://www.youtube.com/andrewhuang