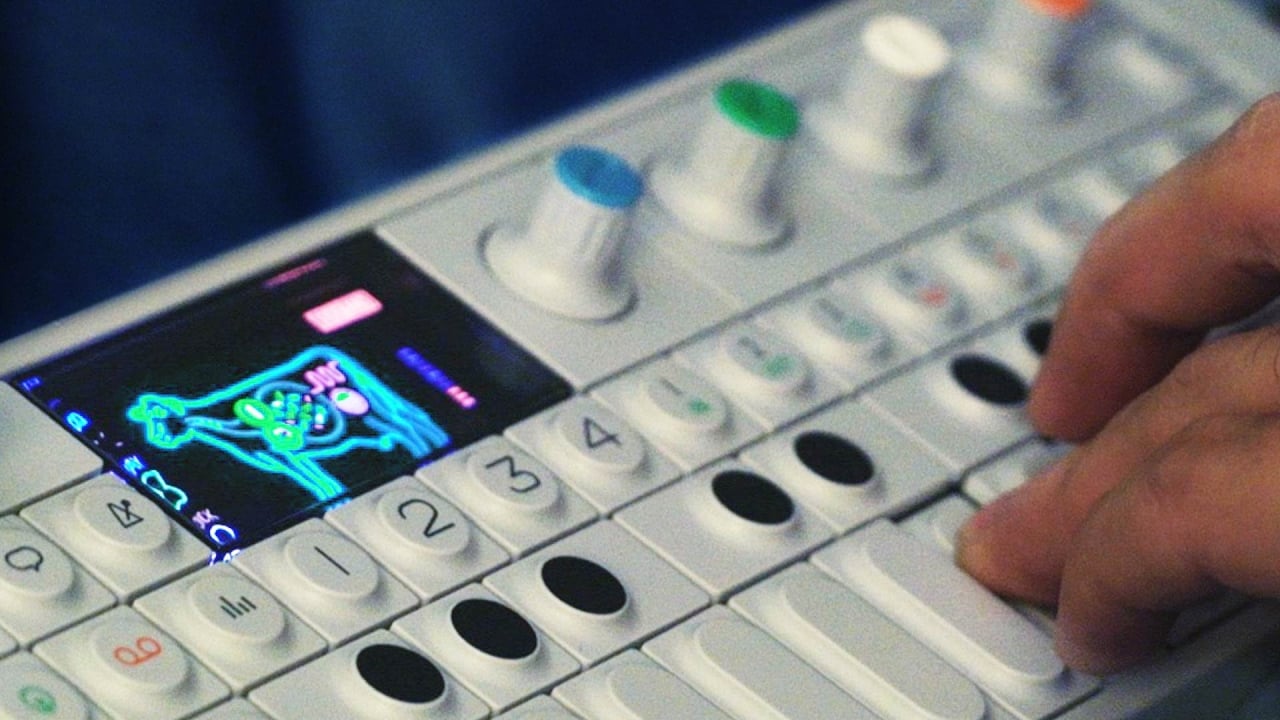 Sick beats. | Andrew Huang
Read Time:
2 Minute, 13 Second
Full track and many more exclusive to my patron fam! http://patreon.com/andrewhuang
Subscribe for constant music weirdness → http://bit.ly/subscribetoandrewhuang
Background music is from my album CONSOLE. And also Pac-Man.
Spotify https://play.spotify.com/album/071HZ3bjA6dyYLDMLRlfpp?play=true&utm_source=open.spotify.com&utm_medium=open
Bandcamp https://andrewhuang.bandcamp.com/album/console
★ WATCH MORE ★
If you liked this, watch me make 5 beats as fast as possible:

★ FOLLOW ME HERE ★
Instagram http://instagram.com/andrewismusic
Twitter http://twitter.com/andrewhuang
Facebook http://facebook.com/andrewismusic
Tumblr http://andrewismusic.tumblr.com
SoundCloud http://soundcloud.com/andrewismusic
Snapchat @andrewhuaaaaang
★ Y'ALL ALWAYS ASK ABOUT GEAR ★
Sick Camera: http://amzn.to/1RJk8n9
Feeling Better Camera: http://amzn.to/2aHkv35
Synthesizer: http://amzn.to/1RI75C4
Mic: http://amzn.to/1OlKXJZ
Keyboard: http://amzn.to/1JNLaGU
Audio interface: http://amzn.to/1RJk0nE
Music software: http://amzn.to/1PN6a32
★ SPECIAL THANKS TO ALL MY TOP PATRONS ★
Third Elijah Campos
Phùng Lê Minh
Romain Signes
Zack Seiler
Jon Michael Swift
Rene Seckler
pluffaduff
Samuel Costa
Brandon Syres
Nick Simmons
Peter Vermeychuk
Ryli Shuan
Leon Schutte
Ryan Mitchell
Zachary Badgett
Tim Koulaev
Julian Lyn
Brandon Pelfrey
Damon Oliveira
Benjamin San Souci
Matthew Soh
Karol Hojka
Nick Tabuanivalu
Jay Logan
Nicholas Pida
Ben Adshead
Felix
TobiCaboose
Linya
Timothy McLane
Alexander Heale
Simone Andersen Svensson
Laura Haile
queenofrainbow
Rhys Huntley
Jack Morris
Hamish Garner
Tobias Gurdan
Lyrics
oh me, oh my, it's the one and only
nunchuck to your junk like shinobi
teenage engineers, you gotta know me
call me reddit, giving credit to the OP
one love but you know it's not lonely
from the OC out to nairobi, the gobi
i keep the flow fever, never low-key
every day i'm waking up to take the trophy
don't need to hear a ch-ching, hear a ch-ching
but i like it when i hear a ch-ching
╰☆╮
If you're new here, my name is Andrew Huang and I'm a musician who works with many genres and many instruments – and I've also made music with many things that aren't instruments like balloons, pants, water, and dentist equipment. For more info visit my website: http://andrewhuang.com
You can also stream and download my 40+ albums and EPs at http://andrewhuang.bandcamp.com or check out my other videos at http://youtube.com/andrewhuang
Thanks for watching today and a big hug to you if you share this video with someone!
—
Business inquiries: http://andrewhuang.com/media/
Sick beats. | Andrew Huang

Andrew Huang
https://www.youtube.com/andrewhuang