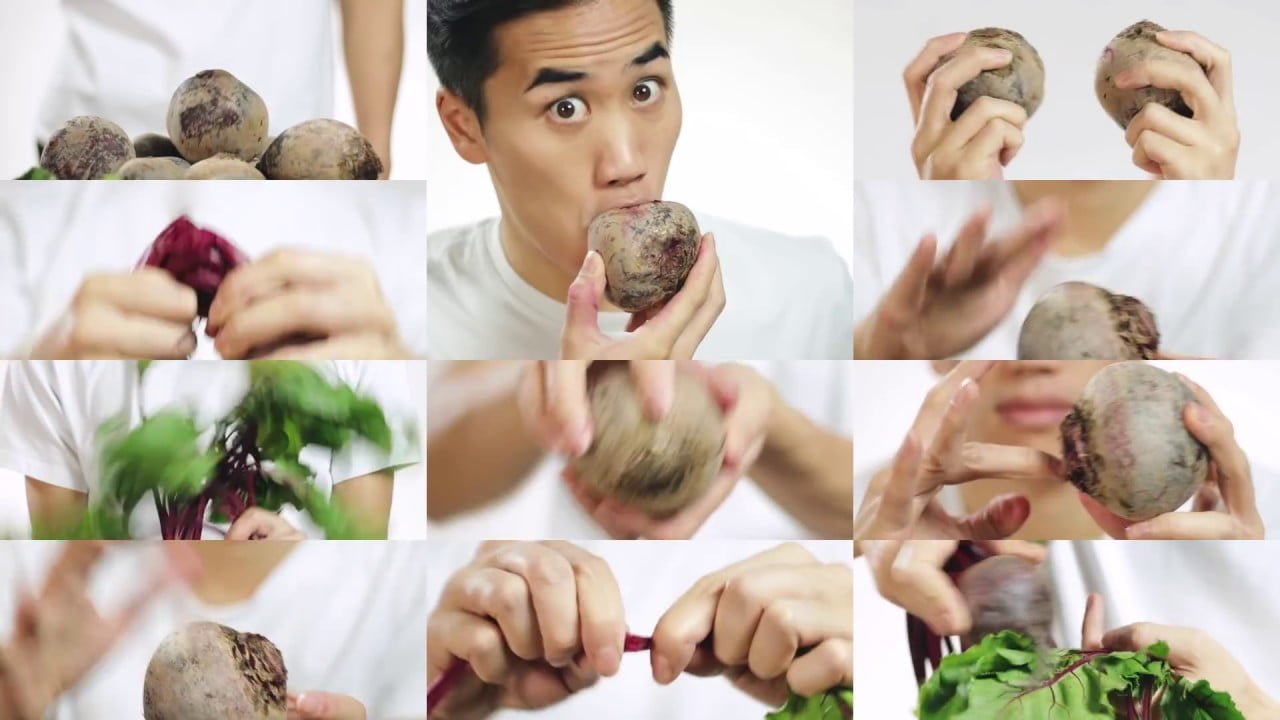 SONG CHALLENGE: BEETS | Andrew Huang
Read Time:
2 Minute, 39 Second
Wait for the beet to drop!
Subscribe for constant music weirdness → http://bit.ly/subscribetoandrewhuang
Support me on Patreon and get exclusive downloads like "Drop That Beet": http://patreon.com/andrewhuang
Make a beet whistle by following the mouthpiece part of my carrot whistle tutorial! Also you have to use a beet instead of a carrot.

★ FOLLOW ME HERE ★
Instagram http://instagram.com/andrewismusic
Twitter http://twitter.com/andrewhuang
Facebook http://facebook.com/andrewismusic
Tumblr http://andrewismusic.tumblr.com
SoundCloud http://soundcloud.com/andrewismusic
Snapchat @andrewhuaaaaang
★ Y'ALL ALWAYS ASK ABOUT GEAR ★
Camera: http://amzn.to/2aHkv35
Beets mic: http://amzn.to/2h5BpXN
Audio recorder: http://amzn.to/1qzoG3B
Vocal mic: http://amzn.to/1OlKXJZ
Audio interface: http://amzn.to/1RJk0nE
Music software: http://amzn.to/1PN6a32
★ SPECIAL THANKS TO ALL MY TOP PATRONS ★
Zack Seiler
Mike Simpson
Jon Michael Swift
Rene Seckler
Benjamin San Souci
pluffaduff
Samuel Costa
Brandon Syres
Nick Simmons
Peter Vermeychuk
Ryli Shuan
Leon Schutte
Ryan Mitchell
Matthew Soh
Karol Hojka
Nick Tabuanivalu
Jay Logan
Nicholas Pida
Ben Adshead
Felix
TobiCaboose
Linya
Timothy McLane
Alexander Heale
Simone Andersen Svensson
Laura Haile
queenofrainbow
J.D. Springer
Rhys Huntley
Samuel Gardiner
Jack Morris
★ LYRICS ★
drop that beet
i've been doing this since i was a kid
moving through with visionary sonic science and wit
lot of habit and practice, it's probably why i can spit
getting to the point that i'm not even trying a bit
and i always used to bang on my desk and seat
always clapping on my hands, and i stomped my feet
even cut these rhythm tracks when i chattered my teeth
so you really feel it now when i when i when i drop that beet
drop that beet
gimme the stem, gimme the seed, uh huh
gimme the root, gimme the leaves, uh huh
everything red, thinking i'm bleeding
when i forget that i've been eating all these beets
selling this incredible flow
using a vegetable to set up the ineffable tone
beets plentiful like a set of collectibles to own
plus it's edible, delectable, sensual, get it oooon
while i'm dropping these confessionals i'm dropping a beet
ostensibly the most obsessional progressive emcee
never forget it, this head is ahead of everybody
we let him step with this biennial professionally
and still it's highly respectable when i drop that beet
drop that beet
╰☆╮
If you're new here, my name is Andrew Huang and I'm a musician who works with many genres and many instruments – and I've also made music with many things that aren't instruments like balloons, pants, water, and dentist equipment. For more info visit my website: http://andrewhuang.com
You can also stream and download my 40+ albums and EPs at http://andrewhuang.bandcamp.com or check out my other videos at http://youtube.com/andrewhuang
Thanks for watching today and a big hug to you if you share this video with someone!
—
Business inquiries: http://andrewhuang.com/media/
SONG CHALLENGE: BEETS | Andrew Huang

Andrew Huang
https://www.youtube.com/andrewhuang