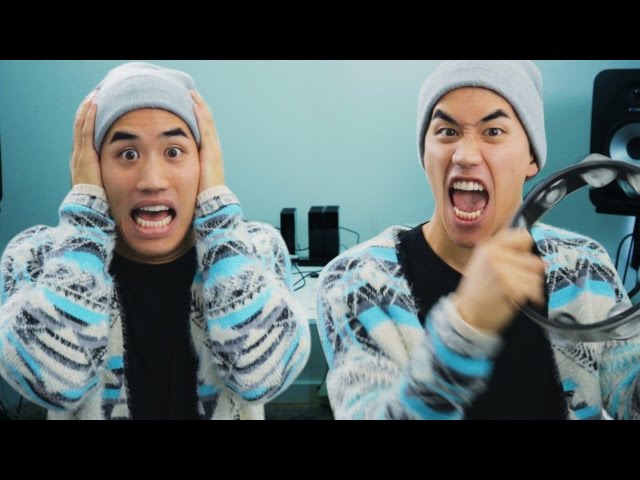 This has changed music FOREVER.
Read Time:
1 Minute, 30 Second
FOREVER!!!
Subscribe for constant music weirdness → http://bit.ly/subscribetoandrewhuang
Support me on Patreon: http://patreon.com/andrewhuang
★ WATCH MORE ★
If you liked this video you might enjoy my music theory and production playlist:

★ MY MUSIC ★
Spotify

iTunes
https://itunes.apple.com/artist/andrew-huang/id130057628
Bandcamp
https://andrewhuang.bandcamp.com/
Amazon
https://www.amazon.com/s/ref=ntt_srch_drd_B00199PBJ6?ie=UTF8&field-keywords=Andrew%20Huang&index=digital-music&search-type=ss
★ FOLLOW ME HERE ★
Instagram http://instagram.com/andrewismusic
Twitter http://twitter.com/andrewhuang
Facebook http://facebook.com/andrewismusic
Tumblr http://andrewismusic.tumblr.com
SoundCloud http://soundcloud.com/andrewismusic
Snapchat @andrewhuaaaaang
★ SPECIAL THANKS TO ALL MY TOP PATRONS ★
Mike Simpson
Jon Michael Swift
Rene Seckler
Benjamin San Souci
pluffaduff
Samuel Costa
Brandon Syres
Nick Simmons
Peter Vermeychuk
Ryli Shaun
Leon Schutte
Ryan Mitchell
Karol Hojka
Nick Tabuanivalu
Jay Logan
Nicholas Pida
Ben Adshead
Felix
TobiCaboose
Linya
Timothy McLane
Alexander Heale
Simon Andersen Svensson
Laura Haile
queenofrainbow
J.D. Springer
Rhys Huntley
Samuel Gardiner
Jack Morris
╰☆╮
If you're new here, my name is Andrew Huang and I'm a musician who works with many genres and many instruments – and I've also made music with many things that aren't instruments like balloons, pants, water, and dentist equipment. For more info visit my website: http://andrewhuang.com
You can also stream and download my 40+ albums and EPs at http://andrewhuang.bandcamp.com or check out my other videos at http://youtube.com/andrewhuang
Thanks for watching today and a big hug to you if you share this video with someone!
—
Business inquiries: http://andrewhuang.com/media/
This has changed music FOREVER. | Andrew Huang

Andrew Huang
https://www.youtube.com/andrewhuang