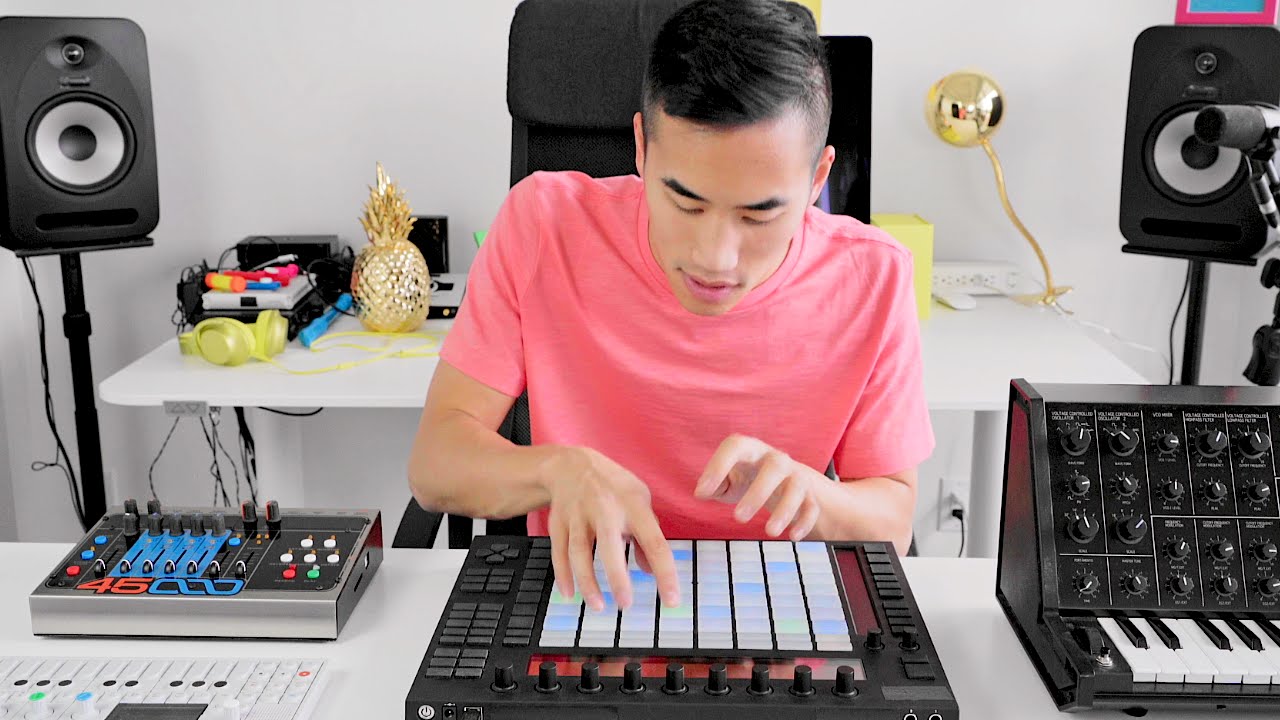 Read Time:
2 Minute, 15 Second
Working hard and playing hard with vitaminwater! #thinkdrinkdo
https://www.instagram.com/vitaminwatercanada/
Subscribe for more music and videos: http://bit.ly/1VVXdGs
This song is an exclusive download for my patrons. Support me on Patreon and be the first (and sometimes the only!) to get all my new music: http://patreon.com/andrewhuang
Let's be friends forever:
Twitter http://twitter.com/andrewhuang
Facebook http://facebook.com/andrewismusic
Tumblr http://andrewismusic.tumblr.com
Instagram http://instagram.com/andrewismusic
SoundCloud http://soundcloud.com/andrewismusic
Snapchat @andrewhuaaaaang
Music and lyrics by Andrew Huang.
Filmed and graded by Philip Bowser.
Edited by Max Parr, Andrew Huang and Philip Bowser.
AMAZON LINKS FOR OUR GEAR:
Camera: http://amzn.to/1RJk8n9
Lens: http://amzn.to/1ZzkPna
Stabilizer: http://amzn.to/1Xe0Vfx
Audio recorder: http://amzn.to/1qzoG3B
Vocal mic: http://amzn.to/1OlKXJZ
Music hardware: http://amzn.to/2a86uq4
Music software: http://amzn.to/1PN6a32
LYRICS
it's time to get amped up
gonna lose these pyjamas
stand up, breathe in the panorama
i make gold, don't need any golden handcuffs
not in it to be glamorous, i just love cameras
making music videos on my checklist
but first i'm making myself breakfast
a couple eggs with my texas toast
a splash of orange
all i need to sit down at my desk with
ready for the day, jump into it
a little project on my screen, gonna finish it
master of the tools of the trade, got these instruments
work hard, play hard, magnificent
and i've got passion unlimited
dreams to chase and ideas to implement
move the needle increment by increment
yes, i aim to be the best, no equivalent
i do it different, intricate, independent, legitimate
'cause the mission is to elevate influence
every transmission the vision of a tradition that is infinite
i vividly flip a script because listen
if you're dreaming like i'm dreaming then you hustle and grind
stumbling and overcoming more than just a couple of times
disciplining and exercising both the muscle and mind
until you're killing it and owning it and crushing it, shine
now i don't think i've made it
'cause i'm making it everyday
if i waited around, wouldn't get the grades
no time wasted, pound the pavement
and stay hydrated so i always got something fresh to say
i'm snipping ribbons, hitting finish lines
i'm taking names and i'm kicking behinds
if you're working hard, then just give it time
never quit, in it to win it and in it to shine
shine | andrew huang | Andrew Huang

Andrew Huang
https://www.youtube.com/andrewhuang