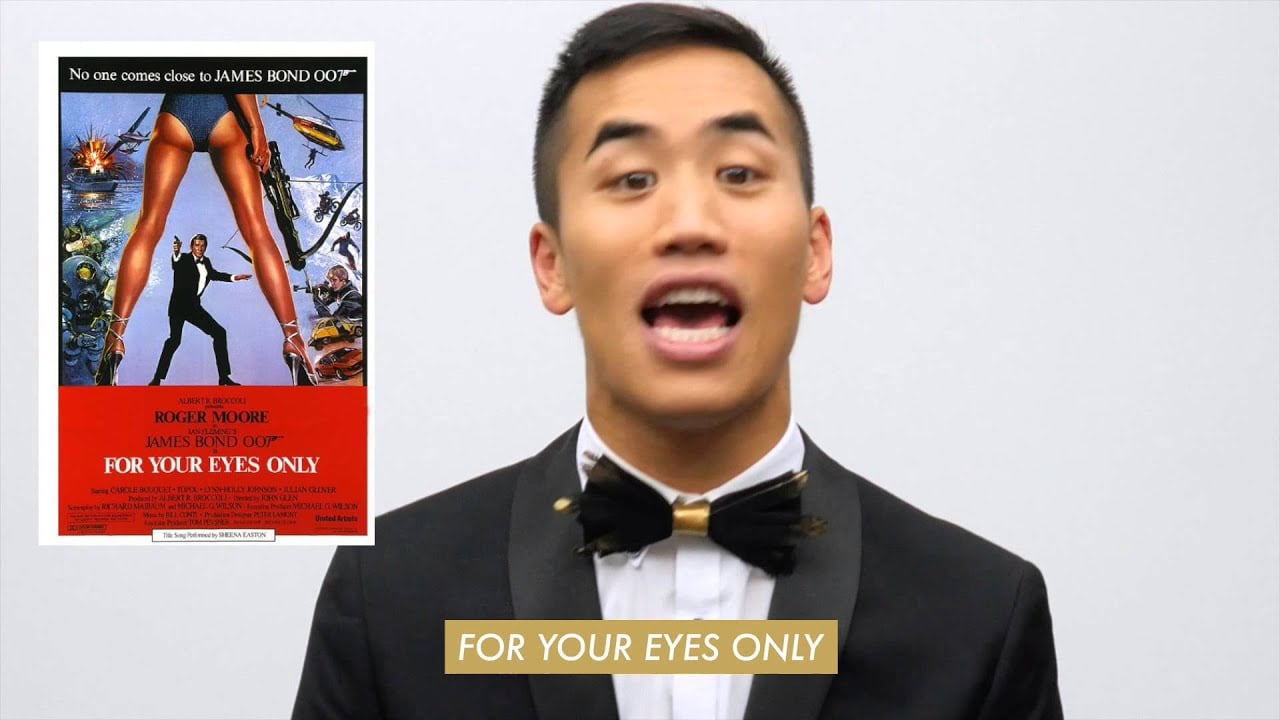 SONG CHALLENGE: JAMES BOND | Andrew Huang
Read Time:
2 Minute, 54 Second
LISTEN TO THE FULL ALBUM:
Spotify https://open.spotify.com/album/6D1IUsM14mLiDrBl3e7bu4
iTunes https://itunes.apple.com/album/pintxos/id1105644862
Google Play https://play.google.com/store/music/album/Andrew_Huang_Pintxos?id=Bvccr7xwy7iai6sez7rhlma4jbu
Bandcamp https://andrewhuang.bandcamp.com/album/pintxos
Support me on Patreon for the best deal on all my new music! http://patreon.com/andrewhuang
Let's be friends forever:
Twitter http://twitter.com/andrewismusic
Facebook http://facebook.com/andrewismusic
Tumblr http://andrewismusic.tumblr.com
Instagram http://instagram.com/andrewismusic
SoundCloud http://soundcloud.com/andrewismusic
Special thanks to all my top patrons: Peter Vermeychuk, Siddhartha Bahizi, Nick Simmons, Jordan Taylor, Connor McLaughlin, Alexander Heale, Simon Andersen Svensson, Matthew Campen, Mur Lafferty, Timothy McLane, TMRO, Jasper, Laura, queenofrainbow, J.D. Springer, Linya, Rhys Huntley, Steven Arcangeli, Samuel Gardiner, Jack Morris, Arne John, Andrew Jones
—
CAMERA I SHOT THIS WITH
http://amzn.to/1UrtBN8
MY MUSIC SOFTWARE
http://amzn.to/1UrtocI
MY COMPUTER
http://amzn.to/1PGK0Mu
MY MIC
http://amzn.to/1Z3nPbl
MY AUDIO INTERFACE
http://amzn.to/1Z3l4GM
—
Lyrics:
i do it like bond
007 killing villains from across the pond
ON HER MAJESTY'S SECRET SERVICE
LICENSE TO KILL these evil persons
step to me, i am not the rookie
slay eight weak cats – OCTOPUSSY
but you know i never mean to disrespect her (SPECTRE)
treat a lady right, DIAMONDS ARE FOREVER
forever ever?
fly her to the moon, rake her (MOONRAKER) in like chips
at the CASINO ROYALE 'til we're meeting with our lips
THE SPY WHO LOVED ME was fierce but not the only one
my doctor knows (DR. NO) just where i'm coming from
rush you with love (FROM RUSSIA WITH LOVE)
nothing's enough for THE MAN WITH THE GOLDEN GUN
THE WORLD IS NOT ENOUGH, and i won't just lie
not a bystander, i aim with a golden eye (GOLDENEYE), blaow
hold triggers with a gold finger (GOLDFINGER)
go big or go home, so i go bigger
coming with a sound like thunder, balling (THUNDERBALL) like a boss
you can see the sky falling (SKYFALL) when i drop these
ill broadcasts, FOR YOUR EYES ONLY
A VIEW TO A KILLer verse on your video screen
flaunt it while i contemplate a QUANTUM OF SOLACE
if you LIVE AND LET DIE, you'll be due condolences
i'm throwing down the gauntlet, double down or fold
because YOU ONLY LIVE TWICE – Y.O.L.T.
yesterday's gone, but i took my chance to own it
TOMORROW NEVER DIES, but we only ever have the present moment
the living day lights (THE LIVING DAYLIGHTS) up with the sunrise
NEVER SAY NEVER AGAIN, don't let the drums DIE
ANOTHER DAY comes fast, then it's flames
that's why i move quick like james
—
If you're new here, my name is Andrew Huang and I'm a musician who works with many genres and many instruments – and I've also made music with many things that aren't instruments like balloons, pants, water, and meth lab equipment. Find out more about me or get in touch at http://andrewismusic.com
You can also stream and download my 30+ albums and EPs at http://andrewhuang.bandcamp.com or check out my other videos at http://youtube.com/andrewhuang
Thanks for watching today and a big hug to you if you share this video with someone!
SONG CHALLENGE: JAMES BOND | Andrew Huang

Andrew Huang
https://www.youtube.com/andrewhuang