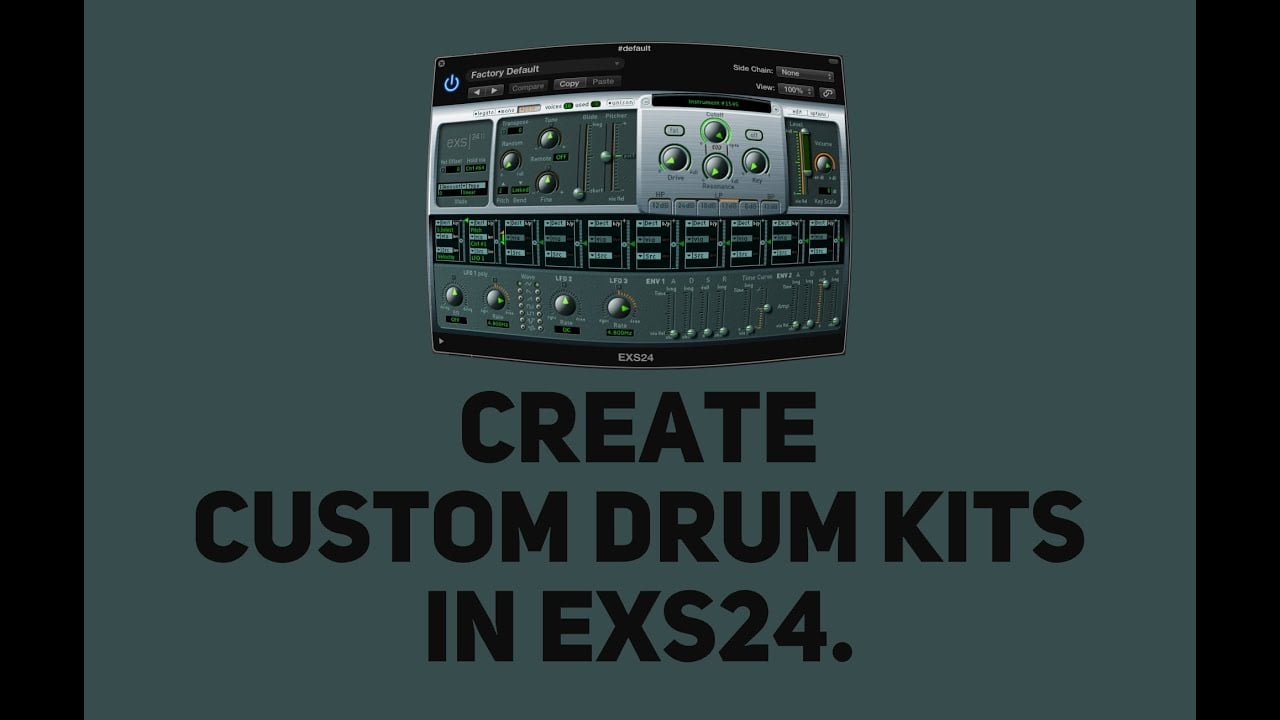 Create Custom Drum Kits with Logics EXS24
Read Time:
1 Minute, 6 Second
Logic EXS24 is a versatile sampler instrument thats lets you create custom instruments/kits built from your personal sample library.
Each time you receive new sample's (whether it be drums or instruments) you should always create a "kit" in EXS24 to save and load for future productions.
I would recommend using an external hard drive to store all your personal sample's. Logic will always remember the file path to your hard drive and location of the kits samples. This method of organization has two great benefits.
1. You don't use you local hard drive drive as sample libraries can get fairly large.
2. You will always have your sample wherever you go or even if you format/switch computers (as long as you have your external hard drive with you).
Logic EXS24 is compatible with the following audio file formats: AIFF, WAV, SDII, and CAF.
Click the link to to get your drum Sample Saturdays drum kit: http://goo.gl/QBohZj
Thanks for watching! leave your questions in the comments and don't forget to like and fav this vid if you… liked it 🙂 http://www.youtube.com/subscription_center?add_user=imamusicmogul
**
READ MY BLOG:
http://goo.gl/O4yte8
SOCIAL NETWORKS:
tumblr: http://imamusicmogul.tumblr.com/
twitter: https://twitter.com/imamusicmogul
MY YOUTUBE CHANNELS;
http://youtube.com/imamusicmogul
**