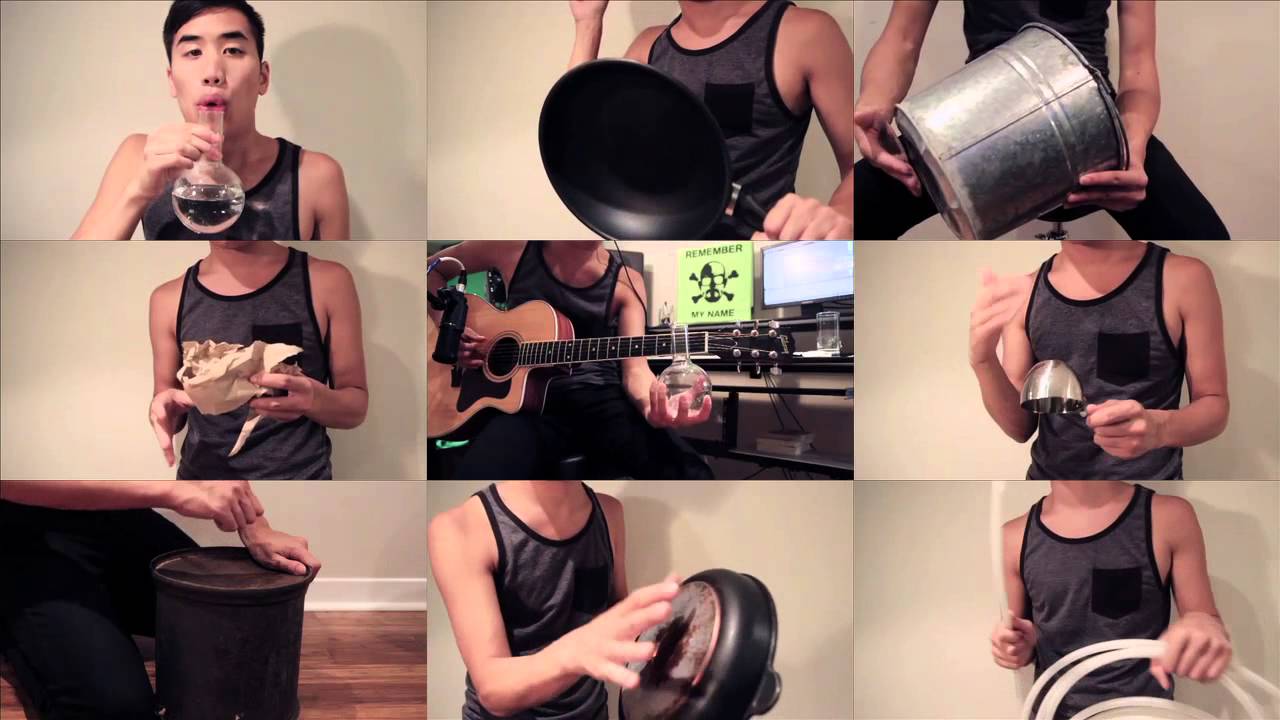 Breaking Bad Theme – played with meth lab equipment.
✷ Follow / subscribe / send me your song challenges!
YouTube http://youtube.com/songstowearpantsto
Facebook http://facebook.com/andrewismusic
Twitter http://twitter.com/andrewhuang
Tumblr http://andrewismusic.tumblr.com
Instagram http://instagram.com/andrewismusic
✷ Support on Patreon for the best deal on all my new music!
http://patreon.com/andrewhuang
✷ Watch all of my Song Challenge series:
http://dft.ba/-songchallenge
—
I don't know anything about making meth but a little Googling let me know that if you come across a meth lab you might find, among other things:
– propane cylinders
– rubber tubing
– paper towels
– coffee filters
– laboratory beakers
– measuring cups
– buckets
– plastic bottles
– frying pans
Other than the guitar, all of the sounds in this piece were produced using the items above, with minimal effects and some speed adjustments to change pitches.
CAMERA I SHOT THIS WITH
http://amzn.to/1JqgAmk
LENS I SHOT THIS WITH
http://amzn.to/1PGHKFd
MY MUSIC SOFTWARE
http://amzn.to/1OHWIxu
Breaking Bad Theme – played with meth lab equipment. | Andrew Huang

Andrew Huang
https://www.youtube.com/andrewhuang